In Out Court develops cooperation's in China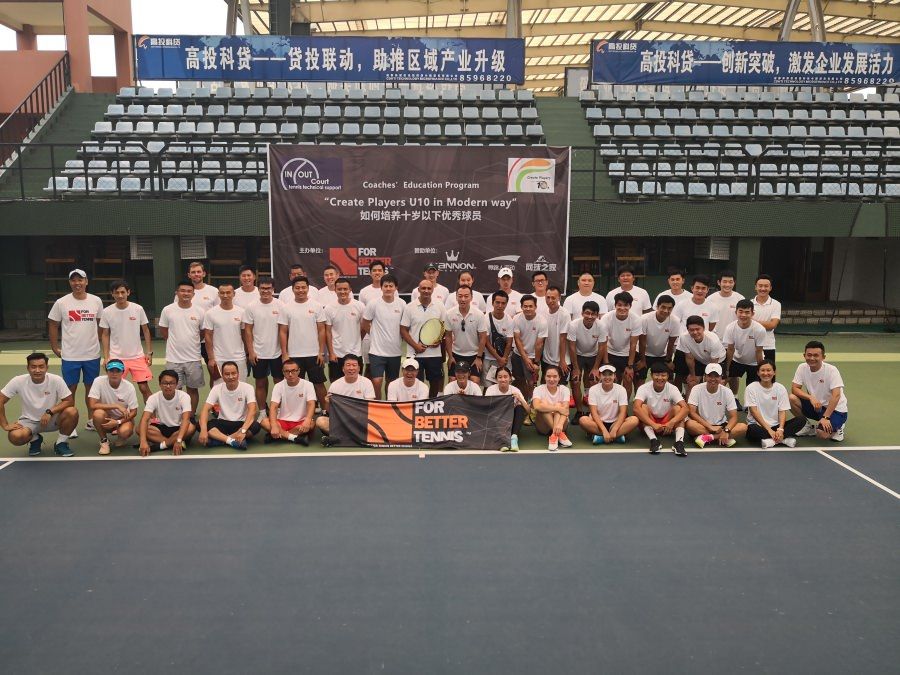 Things began in Beijing with BDA Tennis academy organizing coaching training programs. later other collaborations such us "August sports developing Go." and "Better Tennis Academy" organizing training and educational programs in Guangzhou, Nanjing, and Chengdu.
Training and educational programs mainly refer to implementations of the following courses:
- Create Players U10.
This course aims to guide coaches to create potential players U10 using properly the elements of Tennis 10s system and specific training models for each stage to improve all technical and tactical progressions.
- Developing Players 11-14.
Modern practices for talented players, teaching ideal use of game situations and tactical intentions in combination with proper mind set up.
Observing, correcting, and implementing modern strokes to develop the players' game, and use effective planification to ensure players' progress.
- Players' Conditioning Development.
Starting from basic motor skills pathway and Psychomotricity U-10 to modern conditioning training up to 14 years old. Define effective ways to improve the general and specific players' conditioning abilities.
All programs and services are provided by the ITF Tutors George Papachatzis, Panagiotis Theodoropoulos and the conditioning expert Gonzalo Nicolas Llanso.
One of the main objectives of overseas "In Out Court" activity is to create actions and collaborations between foreign and Greek tennis bodies.